The conversation of Lebron James' legacy vs. Michael Jordan's Legacy sparks constantly through the media. In a legacy based around basketball, their whole lives contribute to being the greatest of all time. Michael Jordan, an NBA player so dominant,  having never lost in the finals and considered the greatest of all time with no one to compare, had a newcomer in 2003 coming straight out of high school deemed "The Chosen One." Lebron James came out of high school at 18 years old with immense pressure, even signing a 90 million dollar sneaker contract with NIKE before touching an NBA floor. Having received this pressure, Lebron has no choice but to rise up and exceed all expectations.
Michael Jordan, a man so dominant he was given the nickname "Black Jesus" and "His Airness," truly showcases his dominance in his finals record of six wins, zero losses. Jordan had won three championships in a row until he wanted to retire and pursue his father's dream of being a baseball pro. After successfully becoming a baseball pro, he later returned to basketball and won three championships in a row again. Nobody could have expected a "rusty Jordan" to return to the sport with the same dominance he left with. Even prior to entering the NBA Michael had won the NCAA (college) championship his freshman year, an accomplishment not many all time greats have achieved. But, aside from being a constant winner, Michael's competitiveness truly showed outside of a game. Michael always gave full efforts on the basketball court and expected his teammates to as well. When one day a teammate of his underperformed, Michael had made sure the stewardess wouldn't give the teammate anything to eat on the plane, telling her, "Don't feed him, he doesn't deserve to eat." This incident is interpreted differently every time a person hears it, some may believe this showed Michael's leadership and winning mentality, while others believe it to be extreme and bad sportsmanship. Michael was known to have the fear factor, which motivated his teammates without having to say a single word. Nonetheless, even if you interpret Michael's actions towards his teammates as over aggression, his inability to lose is certainly amazing. How would any other player have expectations to be better than "His Airness?"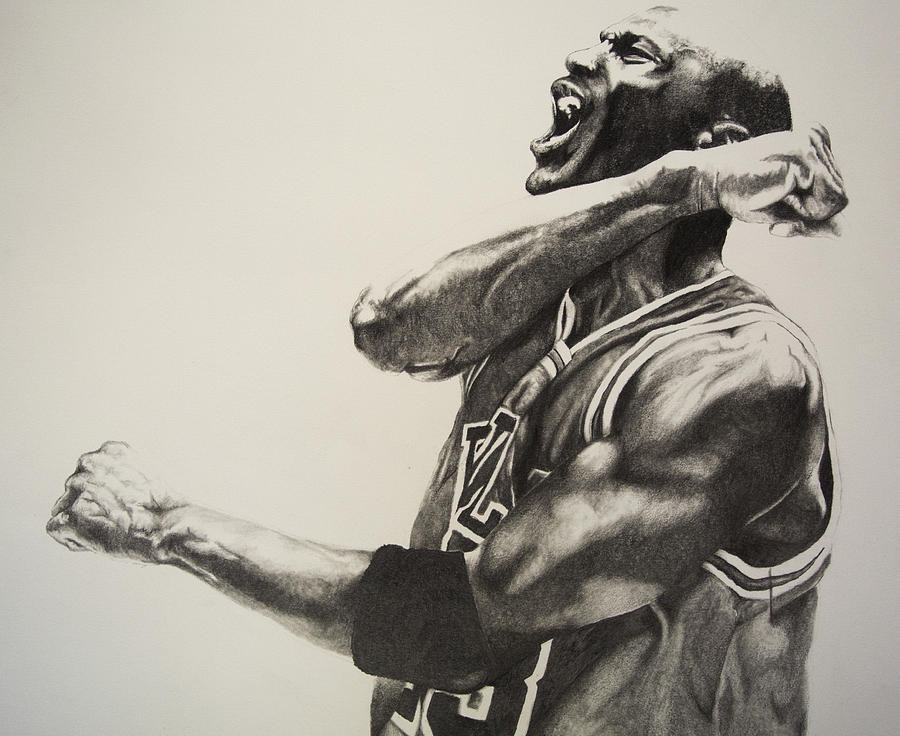 Lebron James at only 18 years old was predicted to be an all time great, but nobody knew about his living situation as an upcoming star. Growing up Lebron didn't have a father figure nor a stable home, his mother being only sixteen years old sacrificed greatly to raise him. Many don't realize how important a father figure is in someone's life. Little moments and interactions as a child is what builds your character to be who you are. Despite the hardships Lebron had faced as a young child, he still persevered and became one of the all time greats. Lebron's outside life from basketball truly shows his character which is why beyond the statistics many believe him to be their "goat." But don't diminish Lebron's statistics. His finals record may not be the most impressive being 4-6, but Lebron is known to have defeated arguably the greatest NBA basketball team of all time. In 2016 Lebron James defeated the Golden State Warriors who held the greatest nba record of all time, having won 73 games and losing only 9. Many believe this feat to have been Lebron's final overcoming obstacle to becoming the greatest basketball player.
Despite a person's opinion, many can agree that these two players are the top two basketball players of all time. I personally do take the side of Lebron James, because I was blessed enough to witness him playing. Maybe my view on this topic would change had I grown up watching Michael rather than Lebron, but when watching Lebron play I can see the sheer talent and skill he displays. Lebron's also known to be very politically involved with social change and charity works which is an aspect I take into consideration besides just the field of basketball. I still have great respect for Michael Jordan, but in my eyes Lebron James is the greatest basketball player to step on the court.